Want to customize your map to make it more unique? You can easily change the style and color of your map, and choose from a large selection to give it a more customized look!
To begin, let's add an Address content block to your page.
1. Select the Content tool in the gray navigation bar.

2. Click on the page you'd like to add an Address content block to, and use the green plus sign to add the content.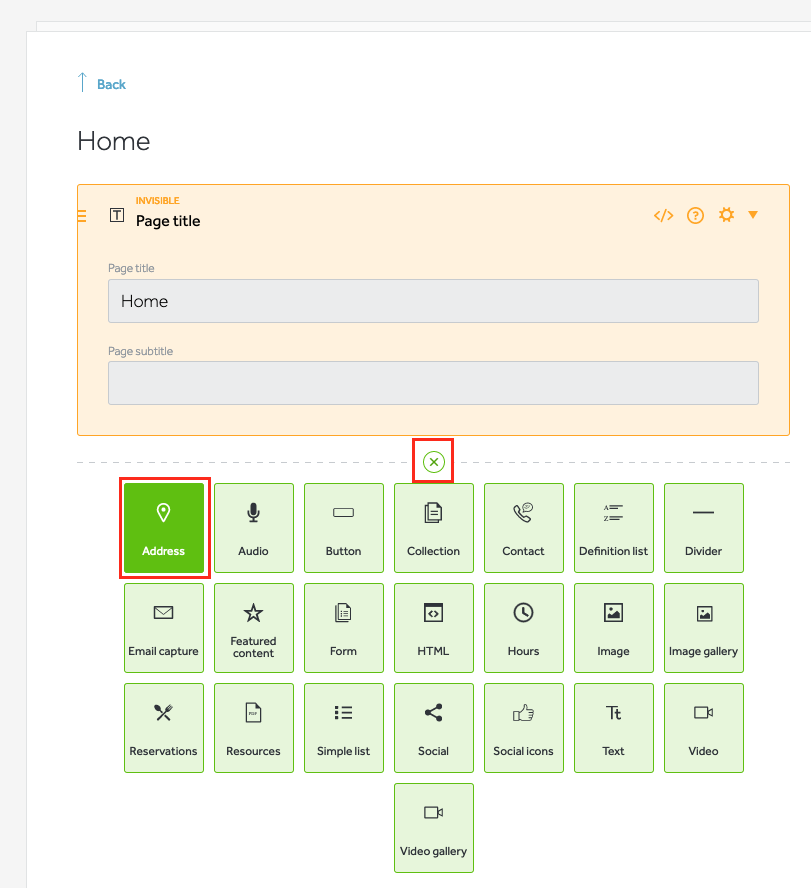 3. Enter in the address you'd like to show in the empty fields, and be sure to toggle on the "Include Map" button.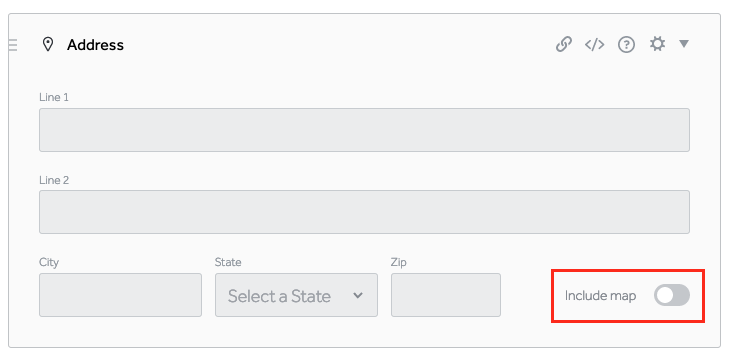 4. Once you've finished, click on the blue "Design this page" button to start customizing.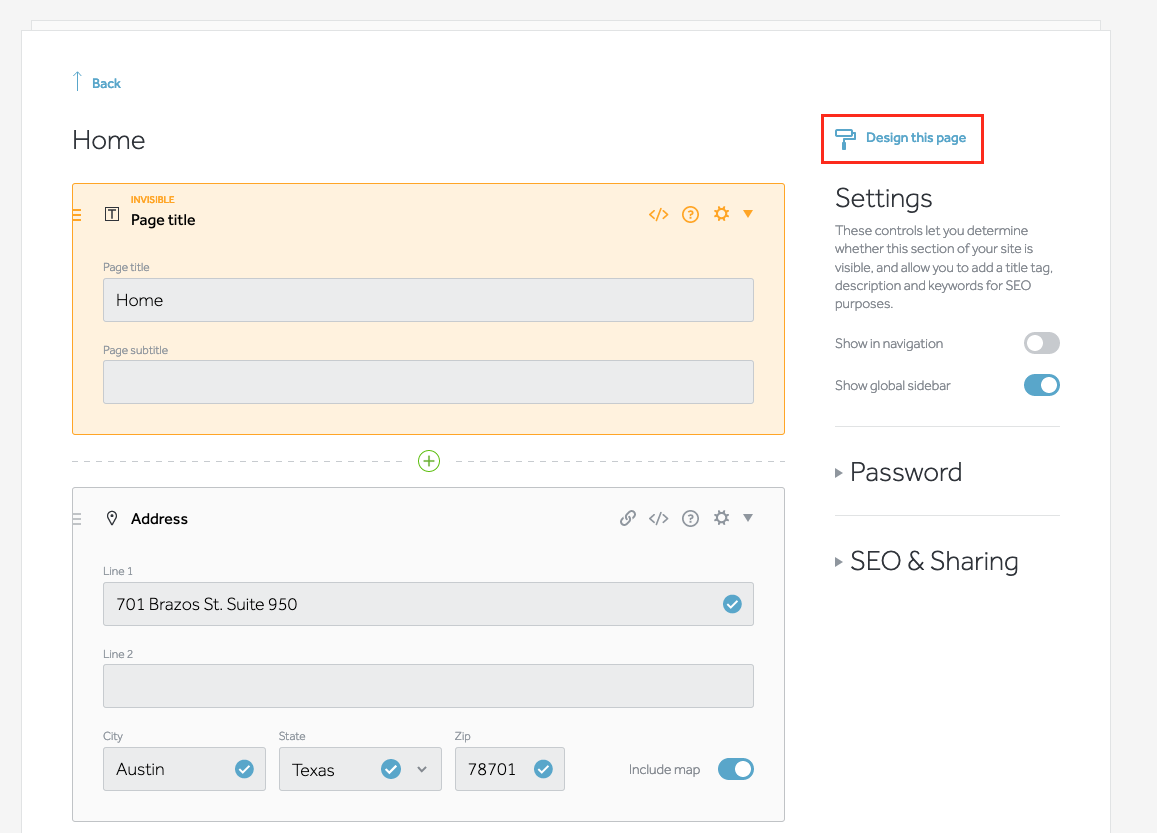 5. While viewing your map, select the Sitewide tab on the right-hand side of the preview, and click on the "Styles" option.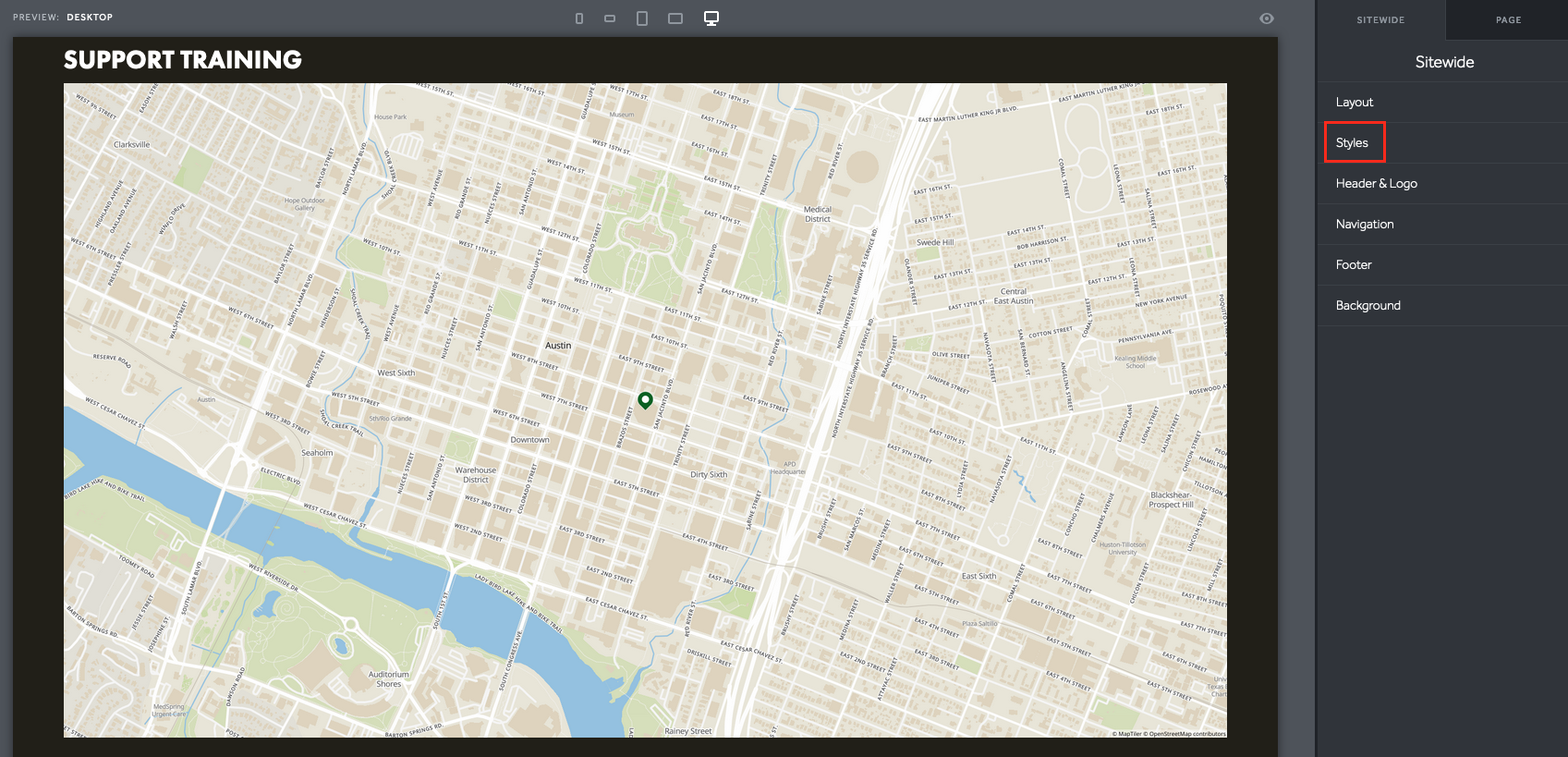 6. On the next page, click on the Maps option.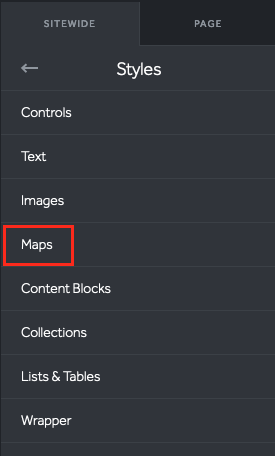 7. You will see all of the design options for your maps (you'll want to note that this is a sitewide setting, so if you have more than one map, they will all follow the design styles selected here).

8.Use the Styles dropdown to select your map's new look! Choose from 12 different looks.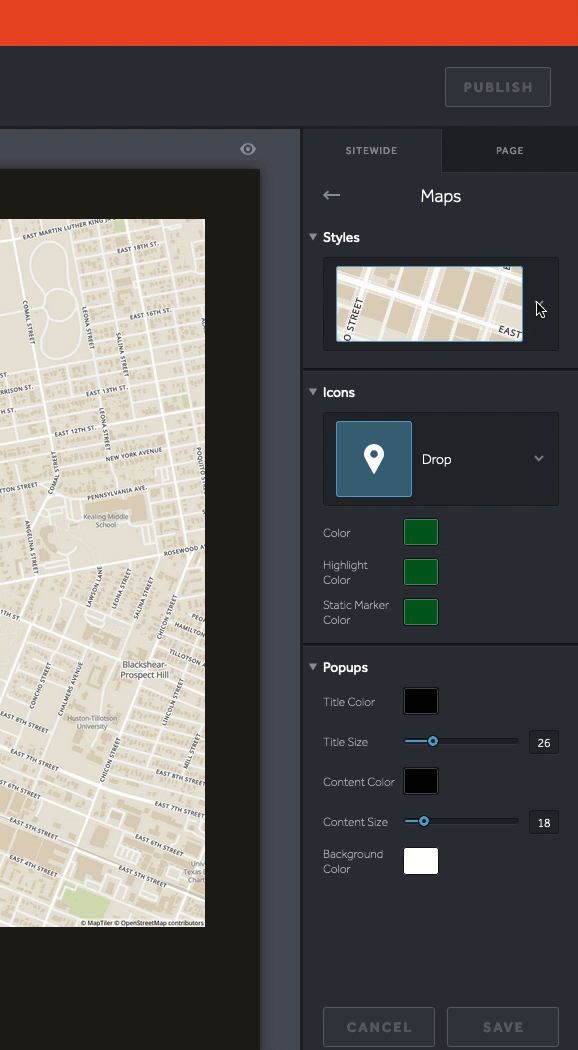 9. Be sure to select the Save button after your changes, and then you are all set!
If you have any questions or run into any issues, feel free to reach out to our support team and they'd be happy to assist you.